Pelican Island Wildlife Festival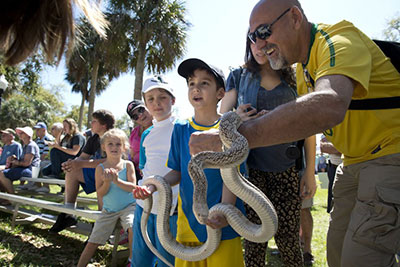 "Pelican island wildlife festival"
This annual event celebrates the anniversary of the first National Wildlife Refuge by President Theodore Roosevelt. It is hosted primarily by the city of Sebastian. As a part of it, stories about the history of the Pelican Island is shared. People also talk about how the wildlife should be maintained, preserved, protected and kept well. There are many activities that take place as a part of this event such as- wildlife shows, art exhibitions, photography competitions, auctions, etc. It takes place in the month of March and brings together all the environmental groups of the area. All the further details of the event are given here.